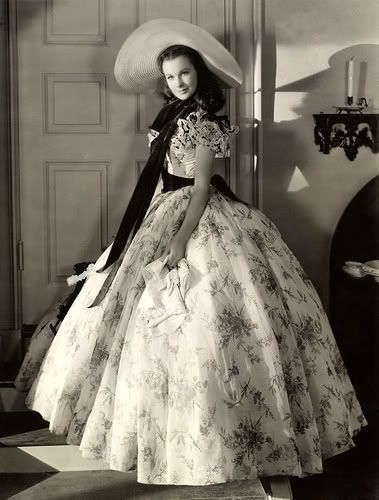 I was asked by a dear friend this week if I would like to go with her to a Tea given by her chapter of the UDC - that is, The United Daughters of the Confederacy. Naturally, I jumped at the chance: first of all because I am Southern, and, I confess, I am a Confederate sympathiser. If I had been living during the War Between the States, I am convinced I would have been a Confederate. (NOT based on the issue of slavery; based on the issue of State's Rights.) My second reason is simply because I love Teas!
The tea was held at the Sutherlin Mansion, which, if you are a student of War-Between-The-States history, you know that the Sutherin Mansion, and Danville, VA, are known as the Last Capitol of the Confederacy, as it is where CSA (Confederate States of America) President Jefferson Davis and his cabinet were residing at the time of General Lee's surrender to Grant at nearby Appamattox Courthouse.
I spent a couple of hours dolling myself up, as at these Southern goings-on, you are somewhat scrutinised. I tried on several different dresses and outfits before I settled on a raspberry colored, linen, vintage-styled pencil dress I wore to my bridal shower last year. I curled my hair, slapped on some of my new Mary Kay makeup, (I LOVE) and got myself to my friend's house to ride with her to town.
The room the tea was held in was set with multiple tables of silver, china, and white linens, and as the greeter told us, was in honor of Varina Davis, Jefferson Davis' wife. The members of the UDC presented a fashion show, and they highlighted the "Language of the Fan", which was the extent of flirting in those days.
I, however, was completely transfixed by two excuisite late 1860's Crazy Quilts which were intricately put together and lavishly embroidered. After the tea was over I got my nose right up on them and took in all the different stitches and appliques the embroiderer used to create them. I will have to go back with a notebook to take notes on the unusual stitches.
It was extremely emjoyable, and I was invited to attend a UDC meeting; but I don't know if I had a relative who fought on the side of the Confederacy; so I doubt I would be accepted into the chapter as a member.
I think that a "Daughters of the Greatest Generation" group should started, for those whose relatives participated in liberating Europe in WWII. Then there could be tea held, where all the ladies could wear fashions from the 40's; which are some of my favorite. Or, a group for the WWI soldier's decendants; and all the ladies could wear turn-of the century outfits, whcih are my all-time favorite.
As much as I esteem the Confederate Ladies, I do not like hoop skirts; and think they are despicable. My own hoop skirt is stashed back at my parent's house; I didn't even bring it when I moved away. Sorry, Scarlett.