I love the "tea dyed" look of certain fabrics; especially laces and linens. Tea dying is a way of artificially aging textiles, and I have done it on several occasions.
Of course, some items are just naturally aged, and have the tea-dyed look. It is basically a brown-ish hue; or kind of a real life "sepia". Ecru. Off white. Ivory.
I just call it all tea-dyed.
You can age a white garment or linen - or any textile - by brewing a good pot or two of black tea and dipping and soaking the item in the tea; then drying it. Instant "age".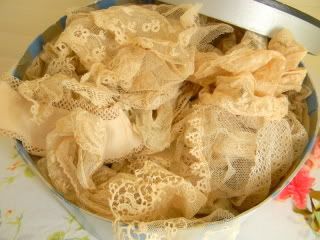 A hat box of my great Grandmother's lace scraps from the turn of the century - 20s. One of my most treasured possessions.
More laces from my Great Grandmother; except I organized these into bundles, and display them in a wooden tray.

Blouses in my closet: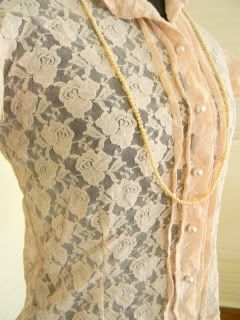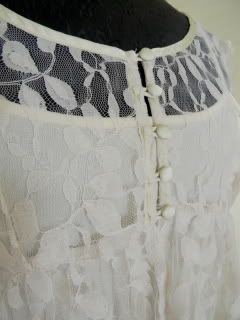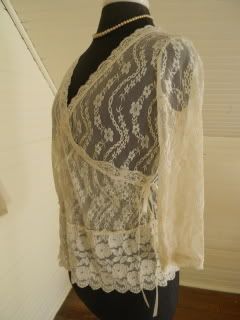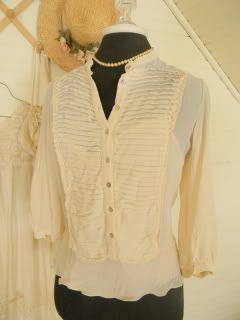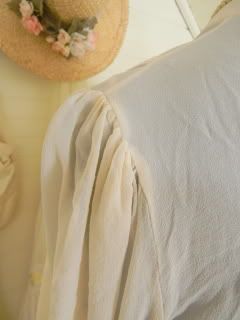 100% Silk. I love this blouse. It's my "Downton Abbey Blouse".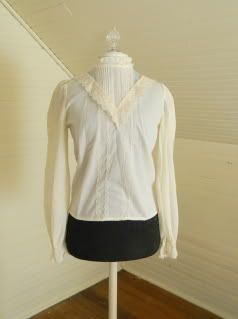 This Gunne Sax Blouse is
for sale here
.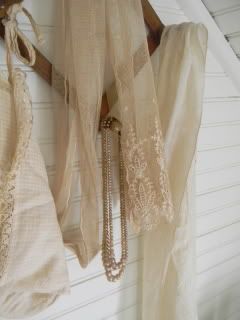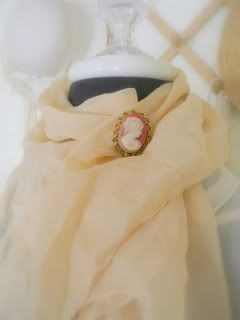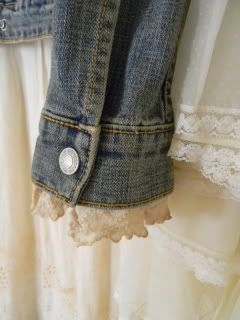 I salvaged these old ruffled cuffs from the hat box of linens and lace from my Great Grandmother, and sewed them into a new, but vintage styled, Levi's jacket. It gives a little vintage femininity to an otherwise masculine-inspired garment. I wear it all the time.
This vintage lace bustier/corset is
for sale here
.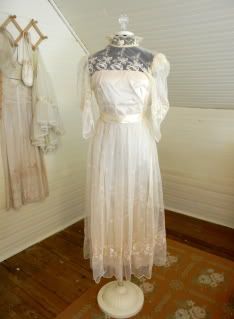 This vintage wedding dress is
for sale here
.
To me, nothing says
vintage romance
like tea dyed lace.