I popped in a local charity's thrift shop and they had a box of jumbled up old kitchen stuff; it looked like someone just dumped out all their kitchen drawers into a box and donated it. I LOVE that! It's not the first time I have encountered boxes of dumped out kitchen drawer contents.
So I found these old 40s - 50s wooden handled utensils.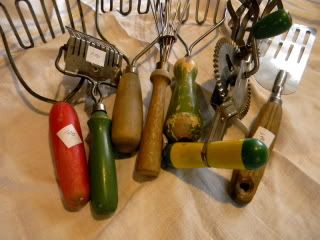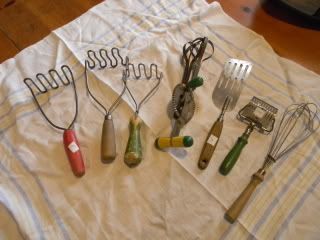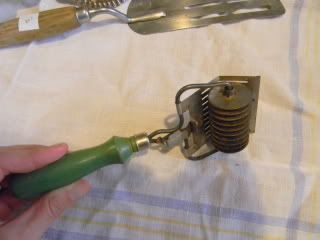 I think this thingy (above) is some kind of noodle, or pastry cutter. But I am not real sure.
I got each of them for $1!