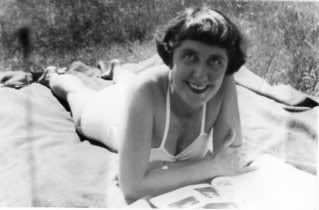 Grandma and me in 1981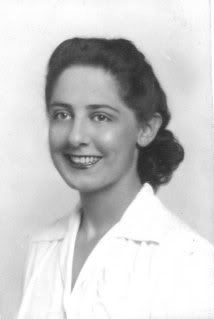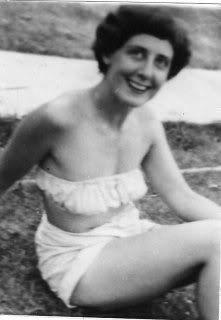 I love this photo of Grandma. I love the ruffle bikini! This was in the early 1960s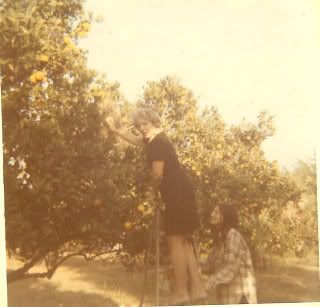 Grandma is picking oranges in my Uncle Pat's citrus orchard on the Indian River in Florida in this photo. 1970.
My nephew, Ethan's baby dedication photos. This is 2004 or 2005 - I forget.
I do not know why this year has seemed so full of tragedy and death all around me. I don't understand it, but I am trusting The Plan. In the past few days I confess I have secretly wondered "what next"?
But as for my Grandmother, I rejoice that she enjoyed such a long life, and so full and rich.