I was going to try to do this at Christmas but never got around to it. But Valentine's day seems just as good an excuse to give away stuff! This will be the first of several giveaways I am planning for the next few weeks, so stay tuned.
This is a fun combo to treat yourself, or give away.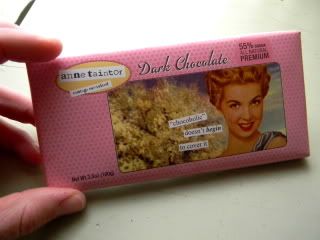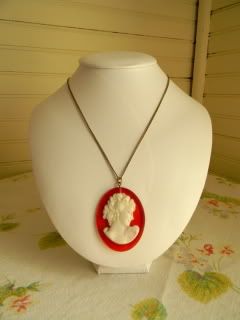 This giveaway includes a cameo necklace (ruby red plastic with creamy white cameo, measuring 2 inches long an 1 1/2 inches wide, on a silver tone chain) and a dark chocolate bar with a vintage inspired wrapper.
To enter, just leave a comment on this post. For two entries, become a NEW "follower" of this blog (let me know you've "followed" in your comment, please!) The giveaway will be over on Jan. 28 and I will announce the winner on Jan. 29. Please feel free to invite your friends and blog readers to enter as well.
The prize will be shipped free of charge to the winner, no matter where you live in the world. :)
In case you're wondering what the necklace looks like on an actual person (me):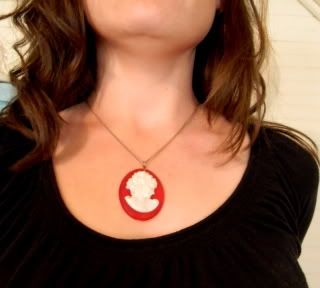 Thanks for your participation!