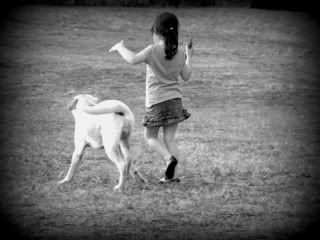 Do you ever see or hear something that just fills your heart with so much joy you think you're going to burst?
I confess I have more moments of irritation, stress and even anger that make me think I am going to burst. Ha.
The other day I was driving home from someplace and I got behind a slow moving school bus.
Instant vexation.
I followed behind for several stops, irritated.
Then it stopped in front of a picturesque house on the 2-lane road deep in the rural farming community; and an adorable little girl jumped off, in her pink coat and princess backpack.
Her older brother followed, with his blue coat and some super hero backpack.
As they approached their driveway, a black lab puppy, maybe three months old, came from behind their house and bounded towards them with all the energy and enthusiastic affection of a puppy and the little girl ran to meet her puppy and then there was this priceless moment of puppy hugs and little girl kisses...
And I practically burst into tears right then and there as my heart joined in their Moment Of Abundant Joy. It was like I was watching a scene from some Hallmark movie or something.
In the dreary winter time, and the nasty political climate weighing on American's minds right now; plus the pathetic economy and turmoil elsewhere in the world, occasional bright moments of pure joy and carefree, childlike love and affection really mean a lot.
If you keep your eyes and your heart open you never know when you will be blessed with a
Random Moment Of Abundant Joy!
(The photo above is from last Spring with my puppy Dodge and nice Alana.)
Don't forget to enter the
Cameo Necklace Giveaway
; it ends Friday.