I thought I would post today, but it's too hot. It's about 100 degrees out, feeling like 110. No kidding.
That, and I found the most amazing post at one of my new favorite blogs,
"Dandelion Daydreamer"
, written by an Irish girl living in south France, who also runs a amazing vintage
Etsy shop
of the same name.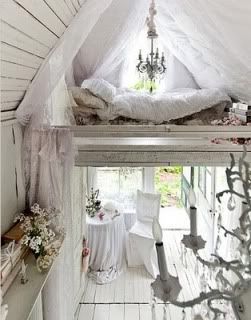 The post is about a fairy cottage...... *sigh* Please take a look, it is absolutely dreamy.
Anyway, I went shopping this morning and I am so glad I did; I picked up a LOT of new hats, including this one: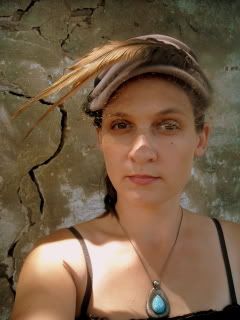 I love the feather. This one I am planning to keep in my personal stash, as I can actually WEAR it.
I also scored this pair of shoes, that I believe are from the 70's, all leather, with a leather sole and wooden heel.