This weekend we harvested some of our potato crop. My nieces and nephew are the best help for digging 'taters.
Kevin and Eli used the tractor to break up the potato rows, and my sis. in law Sherry and I started hoeing the mound to expose the potatoes.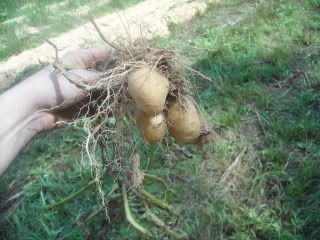 The kids treat it like an easter egg hunt.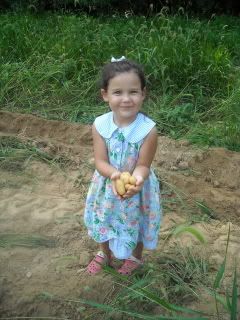 Brendan grabbed a hoe also..... and found 'taters all by himself.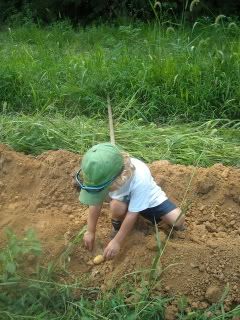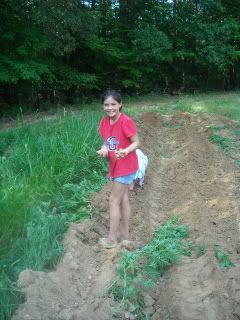 Abi, the actress.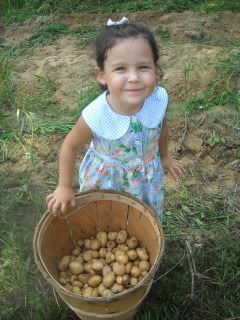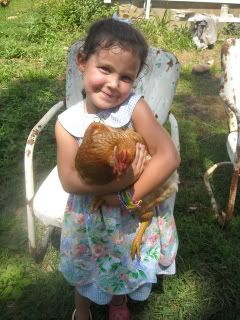 This is what I get for raising my chickens in the house: pet hens who want to be held.
This
is a great way for children to grow up knowing where food comes from: working on the farm.