I don't read as much as I should.... that is for sure.
But I did read some amazing titles last year that I wanted to recommend and review.
A lot of my fellow
MJF Farmgirls
Will appreciate most of these. Heck, anyone can appreciate them. (Except maybe husbands.)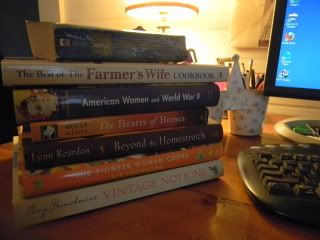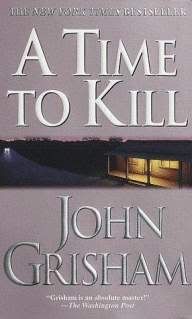 A Time To Kill
; by John Grisham. His first novel, and, in my opinion, his best by far. And I have read most of his others. This book is a little lengthy, but kept my attention the entire time.... if you like legal/crime thrillers, you'll love it. I have always loved Grisham's knack for totally capturing the essence and "vibe" of the South and it's people; and he's at his best in this novel.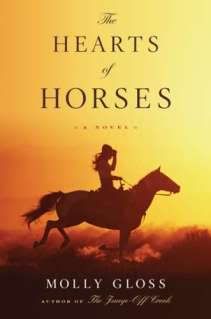 The Hearts of Horses
- by Molly Gloss. This was a gift from my Mom. If you think this looks like one of those "strictly about horses and the nuts that train them" kinds of stories, think again.
I
loved
this book - and not just for the horses. The horses are just a part of it.
The story is set in Oregon at the time of the first World War. Most of the young men had gone off to fight in Europe, and there was an emergence of young women who traveled the country side, breaking in people's horses. This story follows a young lady from a broken home, who finds herself staying through the Winter in a neighborhood of ranchers and farmers, traveling a "circle" every day doing her horse training. But the real story is the relationships she develops with the people, and how they begin to care for her, and she for them. Molly Gloss creates a vivid picture of the amazing Oregon countryside, and of the profound way a small community of people touch each other's lives in ways they may or may not even know.
"Beyond the Homestretch"
, by Lynn Reardon. Okay, so if you're not into horses, this one may not be for you. But I laughed, cried, nodded in agreement, made notes, shook my head, got mad, and basically ran a whole range of emotions when I read this one.
Lynn Reardon runs a ex-racehorse rescue operation in Texas, and this is the story of how she got started. It could almost be my story - except for a few minor details. She relates some of the most hilarious stories of her polo playing days, encounters with dressage divas, cooky cowboys, crazy ladies, mean horse trainers, and touching adoptions. BUT, if you're not into horses, or pets/animals in general.... it won't make sense. I however, loved every word and totally related with the author. If I ever met her in person, we could probably swap crazy horse stories for hours.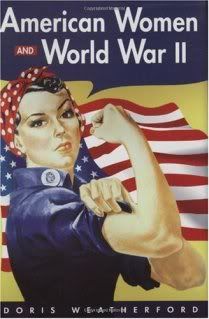 "American Women and World War 2"
; by Doris Weatherford.This is a fascinating exploration of the "Greatest Generation" 's women. I confess, I did not read it cover to cover, but I did read most of it. Here is a quote from the front jacket that says it all:
"American Women and WW2 tells the story of the whole body of American Women who answered their country's call, both at home and on the front lines." I was fascinated by some of the things in this book; especially about how women had to make do in a time of rationing, and very little manufacturing of items for public consumption. No new shoes; no new dresses; no butter at the store; very little sugar.... men off at war with no word from them for months and months..... these ladies had it rough, and reading this book gave me a whole new respect for them. And for the relics of the time. :)
"Vintage Notions"
, by Amy Barickman. This is such a sweet book. It is, basically, a collection of articles from a newsletter published in the 20's and 30's by "The Woman's Institute of Domestic Arts and Sciences". Most of the text is derived from these newsletters and the subjects cover Needlework, sewing (Dress making, aprons, hats, etc.), cooking, Fashion, and other cute observations, inspirational essays, and beauty. But what makes it so delightful is the artwork and graphics..... all vintage 20's and 30's drawings and artwork. Page after page of sweet, feminine loveliness that just makes me ogle over it for hours. I first saw it in the Victorian Trading Co. catalog, but bought it cheaper on eBay. :)
"The Farmer's Wife Cookbook". The Farmers Wife was a magazine published in Minnesota between 1893 and 1939. It's primarily a cookbook, but also has lots of photos of old fashioned magazine ads and food photos; as well as insight into the lives of these hard-working, often isolated ladies.
I bought it because.... well because I
am
a farmer's wife! It's a cute book full of good recipes and nostalgic art.
And finally.....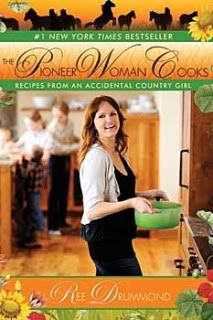 It's the Pioneer Woman. 'Nuff said.
PS..... I love her salsa recipe..... I use it all the time.