So I am sure you've all heard that there was a 5.8 earthquake on the East Coast of the US yesterday afternoon.
In fact, the earthquake was in my state of Virginia, 100 miles or so away.
I, myself, was standing in my kitchen preparing a bucket of tomatoes to can, when it hit.
Rest assured: everything is ok. I am ok. My family and friends here are ok, too.
Here's a little tour of the damage: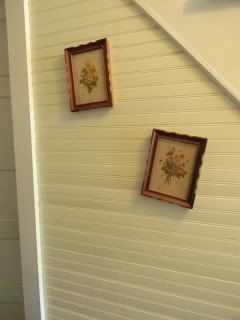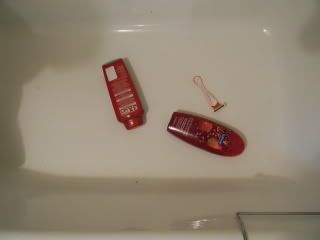 (Bottles came crashing down in the tub...)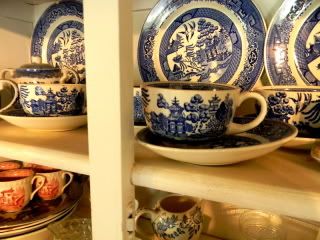 (The whole china cabinet was rattling and I was terrified for my Blue Willow collection. Luckily, all that happened was this cup and saucer were a little dis placed.)

(This tree branch, several inches in diameter, just missed our new storage shed in the side yard.)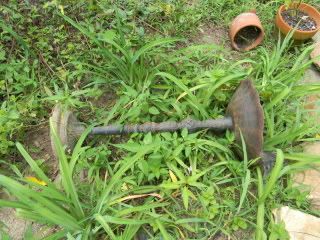 (Wrought iron birdbath in the garden, toppled right over)

We
will
get through this; because Virginians are strong and brave people.
Tee hee.............
(It was pretty awesome. I confess, however, that I didn't really realize what was going on till after it was all over. It lasted about 1 minute, and the whole time I was thinking something was getting ready to blow up under the house. My foremost thought was: "What have I done? Kevin is going to be so mad......" LOL)
(Also, all these photos were staged. I am just being.... goofy.)