I see a LOT of movies but don't always "review" them here.
But I have to say something about "The Help".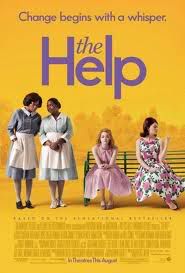 My sister and I saw it last evening and we both adored it! I have not read the book yet; that's on my books to buy and read list for
very
soon.
I highly;
highly
recommend seeing this movie; and seeing it
now
and not waiting for the DVD, if at all possible. It's just
that epic
.
I was expecting to enjoy it; but I was not expecting to be so
moved
by it. I laughed so hard my sides hurt, I cried, I was angry, ashamed, I identified, I laughed a lot more, I was shocked, surprised, annoyed, I wanted to punch some of the characters in the face a few times, I laughed some more, cried some more, and when it was over I just wanted it to start all over again....
It is not often that every emotion and feeling are stirred by a movie; but this movie completely touched every corner of my heart and mind.
Yes, the costumes are amazing. The sets were perfect. Sissy Spacek was incredible. Bryce Dallas Howard blows me away every time I see her in a movie (even though she needed a good spanking in this one).
If you can, spring for a babysitter, take an afternoon off from work, or whatever you have to do and go see this movie with someone you love.
I promise you won't regret it.
(I plan on taking my parents and husband to go see it again soon.)