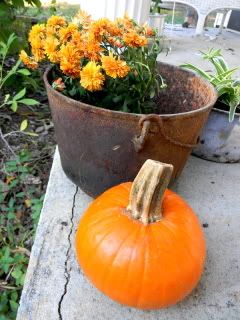 "Preparing for Winter".
It sounds so old fashioned, like something Laura Ingalls would do in the Big Woods, or something.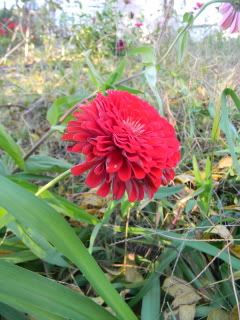 I find myself "preparing for Winter", even on this 75 degree, sunny, beautiful day. I just left the garden with a five gallon bucket of tomatoes and green peppers and I have to go back for more green beans.
But a few days ago the walnut trees dropped all their leaves, and the mornings are chilly..... so I know these warm days and fresh veggies are numbered.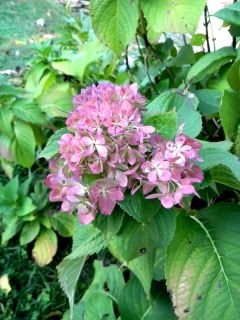 I love it when the last of the hydrangeas turns that lovely dusty rose color....

It's time.....
......time to start cutting and stacking firewood, and collect kindling for the wood stoves; plus clean out chimneys and replace the fire bricks inside the stoves.
Time to get out the horse's blankets and clean and repair them; plus order new ones for the new horses.
Time to "put the garden to bed" by plowing it under and bringing in loads of compost to spread on top; to get out blankets for the bed and cozy afghans for the sofa.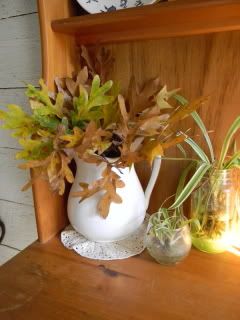 Time to put away all the summer clothes and bring out the sweaters and jackets and Carhart, to have my suede and wool vintage coats dry cleaned, and find my fuzzy slippers and cuddly bathrobe.
Time to plant bulbs, mulch flower beds, put away porch furniture in the barns, stash air conditioning units, and replace screens on the storm doors with glass.
Time to park all the tractors and farm equipment we won't be using till next season in barns.
Time to start stashing Christmas gifts.
Oh yeah; and it is definitely time for hot cocoa and pumpkin recipes. I want to make Paula Deen's
pumpkin cheesecake
real soon.
What do you do to "get ready for winter"?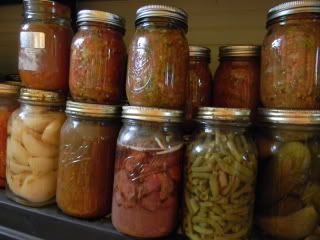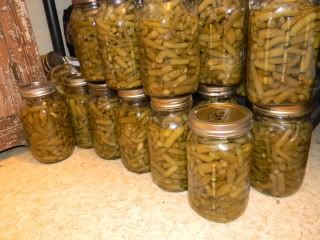 I've canned more than I ever have this summer. I ran out of space on my large pantry shelves and now I have jars stacked on the floor in the pantry, three and four thick... I don't have an exact count but it is a bunch; probably over 50 quarts of green beans, at least....