The vast majority of my china is blue and white, red and white, violet, and Homer Lauglin pinky, rosy florals; pink depression glass, anything turquoise; etc. etc.
However I have a few pieces that I drag out this time of year for their autumn theme; along with other elements of "rustic-y-ness" for setting a lovely seasonal table.
Like this very old creamer. I love old, stained pieces; plain white, with good lines, and lots of "crazing". (Crazing is all those little spider web like cracks on old china.)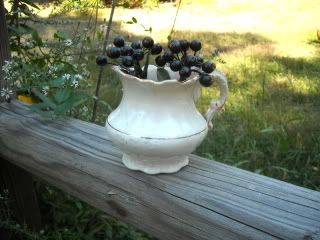 I bought this, thought it matches nothing else I have, because of it's unusual shape, color, and the cornucopia design. I just
love
it. I wish there was a whole set.....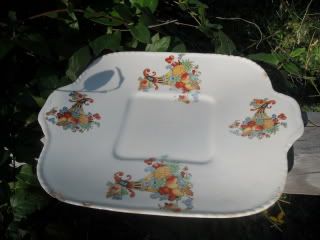 My mom got this - it, too is unusual, with it's orange and purple poppy motif. Purple is one of my favorite autumn colors.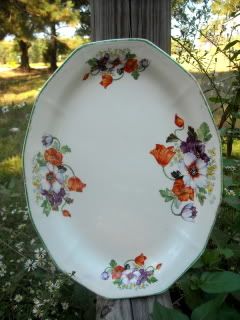 These Homer Laughlin pieces date to the early 1930s.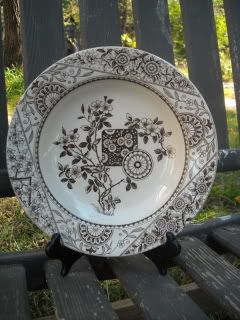 I love mismatched old silver. I use it all the time. It's so "shabby chic". I love to use the pieces with grapes and berries in the fall.