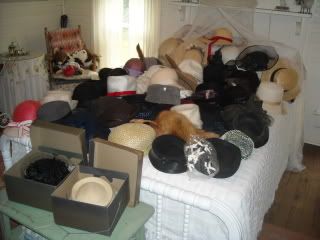 This was what the guest room bed looked like as I sorted through my hats before moving into my new shop location. This does not include a couple that were packed away still....
And I bought more since this photo was taken. Several more. Okay, eight more.
Anyway.... this is what my shop spot looked like after everything was cleaned, and the clothes racks painted and moved in, and all the other "prop" stuff, and some of the shabby cottage style furnishings....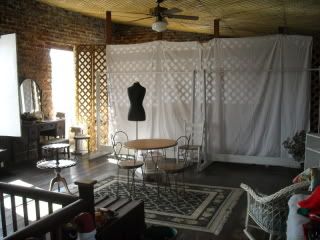 And -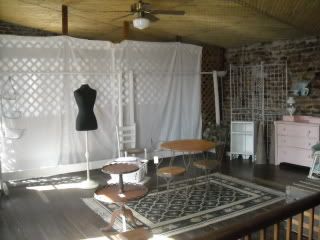 Yesterday was move in day and I didn't take photos of the final shop look..... this week I will post some.
Come and see me sometime if you find yourself in North Carolina/Virginia.