The following are a few transformation projects I have been up to in the past few days.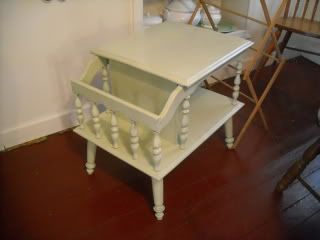 The first one was a 1950s maple end table with a magazine rack that I found in one of our barns when I cleaned it out: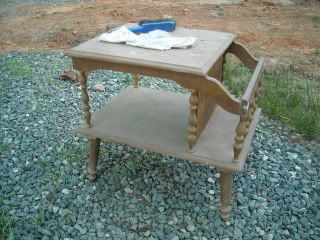 The yellow one was a crusty thing that was in the house when my husband moved in here 6 months before we got married. It had a yukky brown vinyl cushion on the top, and was full of upholstery tack holes.
I always start by painting the bottom and legs of a piece.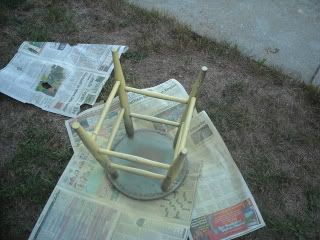 Finally, the little white one - my mom bought it an an auction years ago; it had a cane bottom. The bottom fell apart, and it got stashed in my parent's barn; where I plucked it up this weekend, and painted it white. Then I picked out three coordinating scraps of fabric from the tubs of fabrics I inherited from my Grandmother; cut them into 2-inch strips, and wove the "shabby", scrappy bottom you see here. I also distressed the frame with sandpaper and a rag.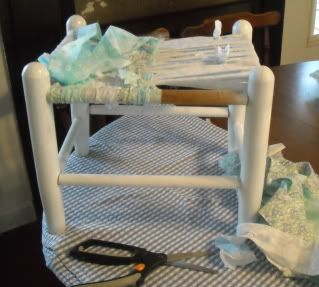 I LOVE the result. It would be so perfect in a baby's room.
The yellow one is the only one I plan on keeping; the other two will be for sale in my new vintage shop; when I get it open. :)
I love re-furbishing stuff!