I haven't been paying much attention to my shops recently; because I have been so busy gardening and tinkering in the yard and helping in the hayfield, and those kinds of summertime things.... meanwhile, I have been hoarding away some pretty nifty jewelry. I finally decided I needed to let it go; I never wear these pieces anyway. Click on the links below each photo to read more details or buy.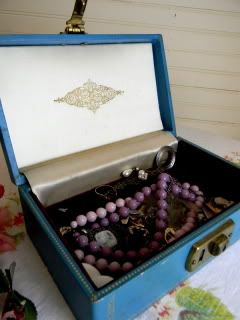 Love this turquoise jewelry box. Not for sale, though. :)
Vintage Luzier Perfume Compact Necklace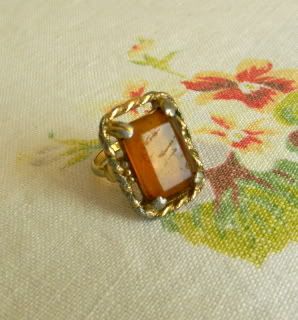 Sarah Coventry, with issues.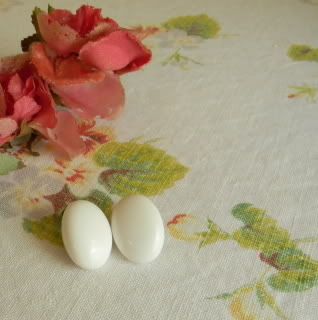 Milk Glass Clip Ons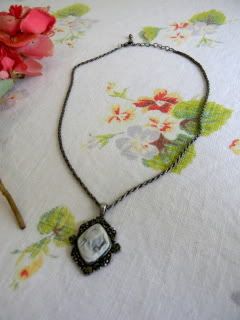 Faux marcasite and cameo necklace
Antique 14 karat rolled gold plate ring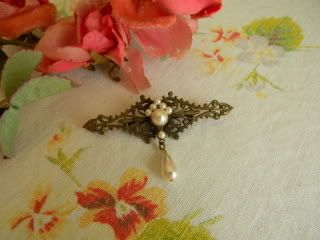 1928 Jewelry Co. Style brooch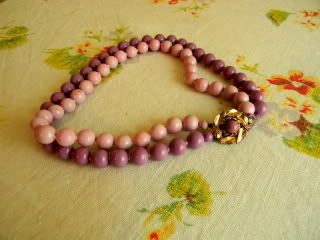 Purple and lavender beaded necklace