Last summer I answered a CL ad for some vintage metal lawn chairs; and when I went to purchase them, the man also had a vintage double washstand on his front porch. It looked much like this one (found on
eBay classifieds
for the El Dorado area) except, it was white enamel.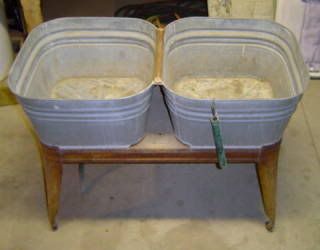 At the time I was just beginning to explore "garden salvage" and wasn't sure if I could use the wash stand; which the owner offered to me for only $20. Looking back I could kick myself for not snatching it up.
Now I wish I had it, so I could do things like this with it: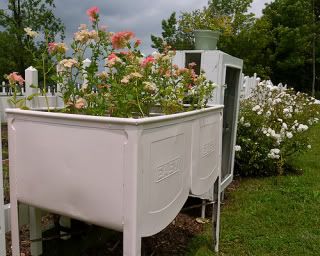 (Photos found on Flikr)
So now I am in the market for one.