So this past weekend I had the honor and pleasure of heading up decorating for my friends wedding - Congratulations, Nancy and Jake! Nancy contacted me and said she'd been "stalking" this blog and my style vibe was what she was after for her wedding. Since I am always up for a challenge I offered to help out in any way I could.
That, and because we've been friends forever, and our parents and older siblings were friends before we were born, I was honored to be a part of her big day!
And, if you're still stalking me on this blog...Hi, Nancy! *waves at Nancy*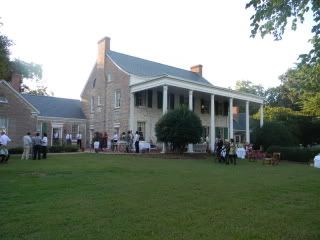 Penn House in Reidsville, NC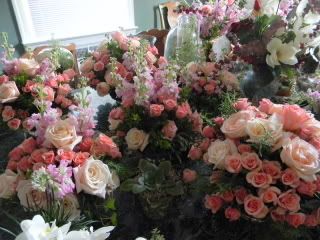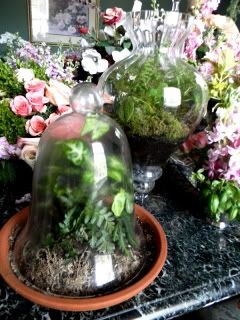 Nancy started growing the terrariums weeks in advance.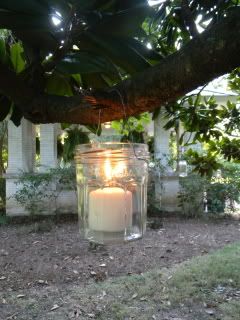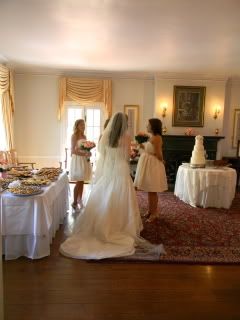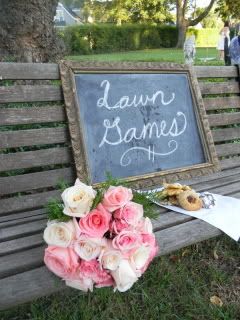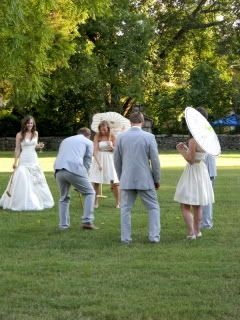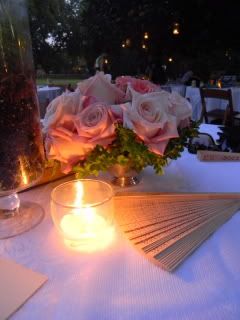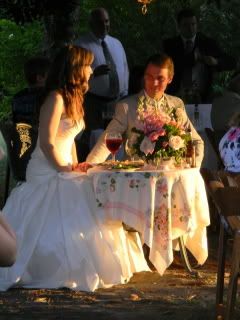 And, in case you were wondering what I wore for the wedding: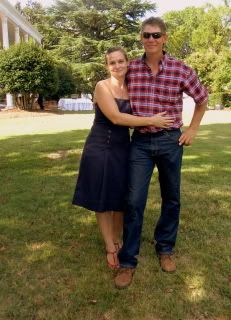 This is a navy blue cotton (some kind of textured kind of cotton fabric; kind of a rustic, coarsely woven kind of thing...?) strapless dress with rows of buttons at the waist and down onto the skirt. Kind of like the way they did skirts in the "nineteens"...
Anyway, I love that dress. I have a 3/4 sleeve white sweater I was planning on wearing with it but it was just so
dang hot
! Thus, my (failed) Quiff bangs and pony tail hair-do that you totally can't see in the photo because it just looks like I plastered my hair down on my head, all tacky and stuff.... oh well.
Anyways, with the dress I wore those Madden Girl T-strap candy apple red peep toe stilettos I bought awhile back.
I think my ankles and legs will be permanently deformed after wearing those shoes. I had people comment about the shoes all night, and how "hot" they were - but I.Don't.Care. I don't think I will ever wear them again, if it means having to walk in them.
My back still hurts.
I kept them on and endured until dark and all the tipsy people hit the dance floor and then I took them off and wore flip flops for the clean-up. I figured nobody would see me being all tacky in flip flops, in the darkness.
So that's what I did with my weekend!
And tomorrow, I have a surprise planned.
In fact, a couple of surprises for this week.
'Nite, Y'all.