My Hat collection was featured on Eva's blog,
"Evaelena"
, as part of her series on collecting.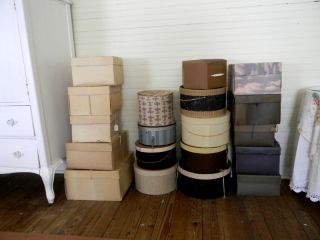 Here is one photo I didn't send her to use: where my hats live. About 2/3 of my hat collection live in these vintage cardboard hatboxes, and more like it in another room. I fit 3-4 hats per box, depending on the size of the hats. Some of the larger hats with more details require a box all for themselves.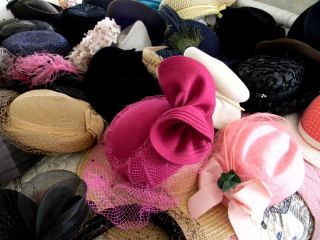 Read Eva's post
to see more pics and read the interview.
Thanks, Eva!