I know brown is not exactly a Valentine's season color, but I added some new cute stuff to the shop in brown recently and wanted to share.
Plus, due to another work emergency, I have not had time to do any of the romantic cutesy stuff I had planned on blogging about for the week leading up to Valentine's day, so......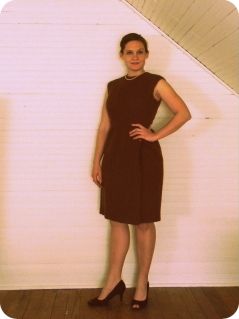 I bought this a year ago from
Dandelion Vintage
. I replaced the zipper, and then planned on selling it; but every time I get ready to list it I can't .... a 60s textured wool wiggle dress that probably had a matching jacket with it at one time, now missing. Very Joan Holloway.
This hat is NOS - new old stock. It still has the original tags on it! Brown and black tulle woven around turban style, with a veil.
Available here.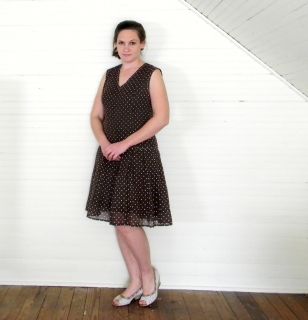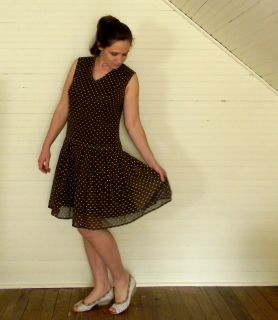 This dress is really cute, but not for me.
Click here for info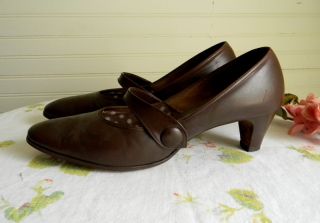 Cute brown vinyl Mary Janes.
Click here for info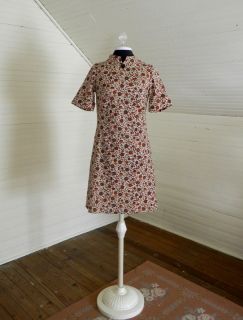 60s linen scooter dress. I
love
this dress, but it's straight up and down design doesn't jive with my curves. So much to my dismay I am offering it for sale. *cries*
Click here for info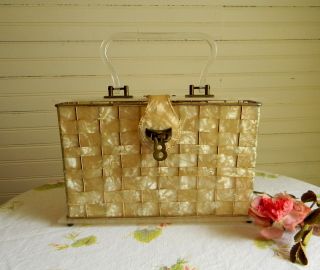 50s Lucite "Dorset Rex" basket weave purse. Not really brown but I figured I'd include it.
Click here for info