Black crepe dress,
50s - early 60s, by Howard Wolf.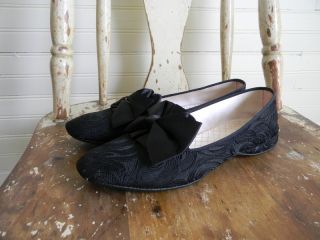 I love these slippers
! If they weren't a size "ultra small" I'd be wearing them as I type this. Daniel Green; with big satin bows on the front. *sigh*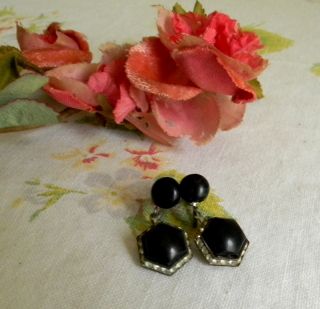 Black earrings with rhinestones
; 50s.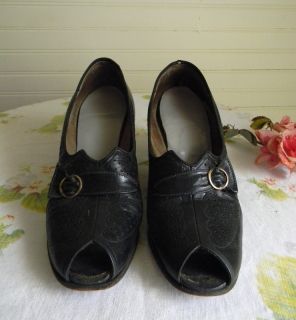 Black leather peep toe pumps
; 50s.
Black is so classic, so elegant.
I guess that's why I always end up buying more black things than any other color; especially accessories.