I saw this on Pinterest and had to try it.
Pie crust + Hershey Kisses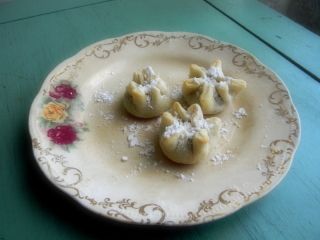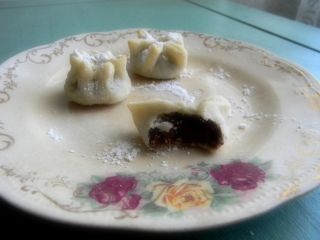 Except I didn't have Hershey Kisses; I had Dove chocolates. So I used those, and it turned out just as good. I made my own pie crust, but you could use refrigerated just as well. I used a 3 inch biscuit cutter to cut out my rounds. Also, make sure you wet the edges before you pinch them together. Bake for maybe 10 min. at 350.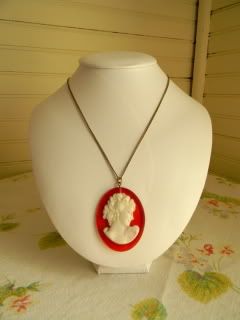 Also: I never heard from the original winner of the
Valentine's Day giveaway
of this necklace (Melody), so I will be
drawing another winner
on Saturday Feb. 4! If you'd like a last minute entry, please add your name in
today.
(I never knew "giveaways" could be so complicated!)