One of my favorite flavors ever - peppermint.
Especially at Christmas time.
Nothing is more old fashioned than a candy cane.....
Or how about creamy, slow churned peppermint stick ice cream?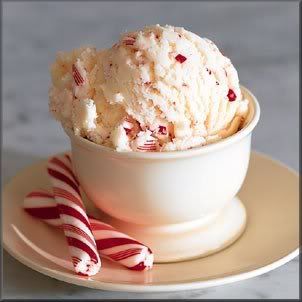 Then there are my other faves, like the dark chocolate fudge brownies with peppermint icing I made a few weekends ago;
Or a peppermint candy cane stir stick for your hot chocolate;
And the oh-so-addicting peppermint nougat candy.
Nothing tastes like Christmas more than peppermint.