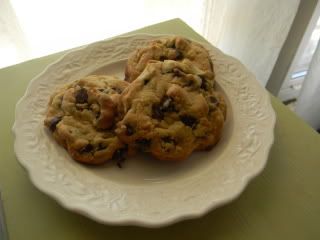 I don't remember where I got it from. It's printed off on a wrinkly, splotched old sheet of printer paper. All I know is, the recipe makes the best chocolate chip cookies ever. They're chewy, and they stay chewy even the next day - if they last that long.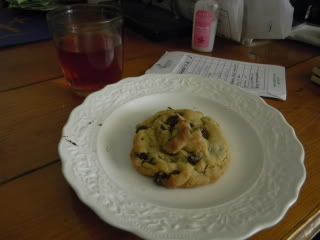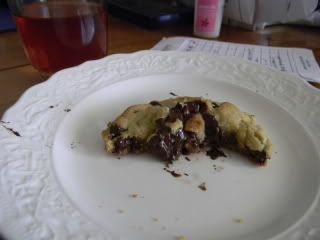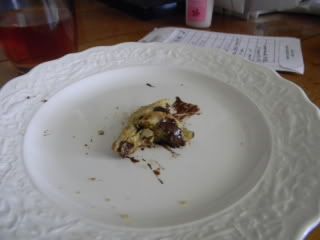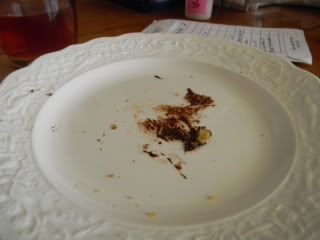 My husband married me because of these cookies.
Naaaaaah, just kidding.
He married me for my Southern charm and excellent wit. (Tee hee.)
Best Big Fat Chewy Chocolate Chip Cookies
2 cups all purpose flour
1/2 tsp. baking soda
1/2 tsp. salt
3/4 cup unsalted butter, melted
1 cup packed brown sugar
1/2 cup white sugar
1 Tbsp. vanilla
1 egg
1 egg yolk
2 cups chocolate chips
Oven: 325
Sift the dry ingredients; set aside. Cream the sugars with the melted butter. Add the vanilla and egg and mix well. Add the dry ingredients and stir until just moistened. Mix in the chocolate chips. Drop by 1/4 cup fulls (or so) on lightly greased cookie sheets. Bake 12-15 minutes until lightly browned on the top but still gooey in the middle. Cool on the sheets for a few minutes and remove to cooling racks.
Mmmmmmmmm