With nine of
these
..............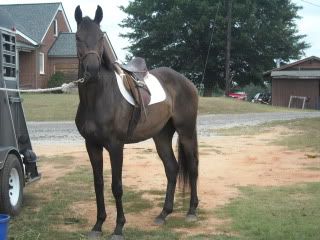 And two of
these
.............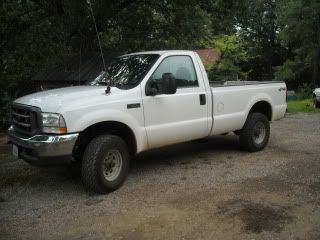 And four of
these
................
Money can be kind of tight these days, especially with gas being expensive. Tractors are not known for getting good gas mileage, not to mention two 3/4 ton 4x4 pickup trucks, one of which we are still making payments on.
These days, we look for all kinds of ways to save money wherever we can. So I take less trips to town, use coupons, shop sales, etc. etc.
But today when we pulled into the gas station with our truck and horse trailer to fill up, I was inspired by a sight I saw.
I realized that there was a way to save on gas, after all!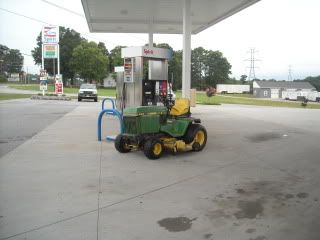 The only problem is figuring out a way to haul groceries, horse feed, stall shavings, and all my other shopping bags on it. And, how to take Kevin along with me. Maybe we could make a sidecar for it; or a little trailer I could ride in while Kevin drives.........
Or maybe we'd better just suffer with our trucks, after all.