Mom and I went on a 2-state, 2-county, 3 city treasure hunt today. We had so much fun!! We started out at the Caswell County Arts Council Rummage sale in NC; held in a auditorium. Here's one view of one corner of the place: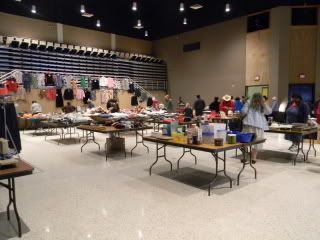 I bought a vintage suitcase there, and several other items: aprons, a few pieces of jewelry, a painted porcelain switch plate with violets (my favorite flower), an old book entitled "How to Make Something From Nothing"; a vintage kit to make a handbag with cherry print fabric, and a couple other little items.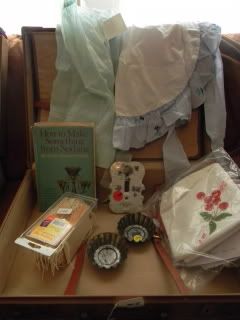 Then we headed to the next sale; 45 minutes away - which takes us into Virginia (we live on the border). I found another suitcase, and ironically, 2 aprons - just like the previous sale. I also dug through a box of patterns and found several from the 50's, which I got for only pennies. (!) Also, a 1950s Lu Ray platter in pale blue for twelve cents. (!)
After that we visited several antiques and junk stores around the town, as well as a Goodwill along the way.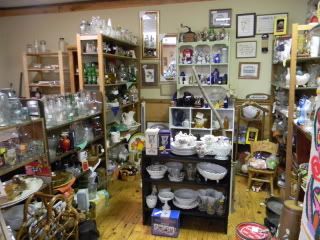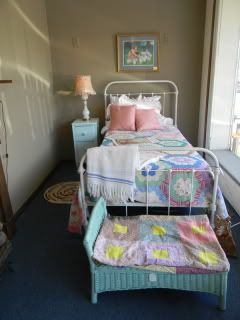 One shop had the cutest curbside decor
This shabby antique chair was part of her curbside decor; the owner sold it to me for $7.00.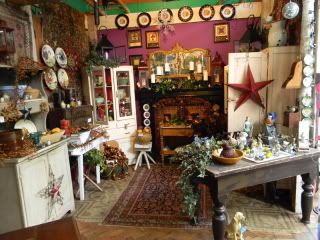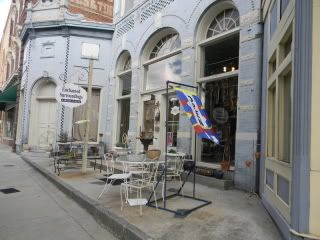 My favorite buys of the day: the amazing vintage suitcases. :)