I started collecting vintage handbags when I was a teenager; that's how I got into collecting everything else along the way. I have gathered quite a stash.... and growing....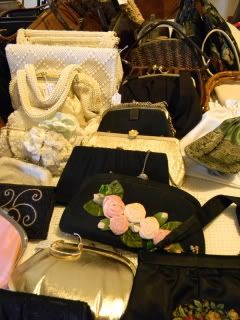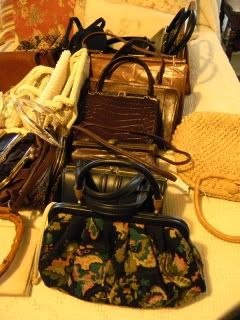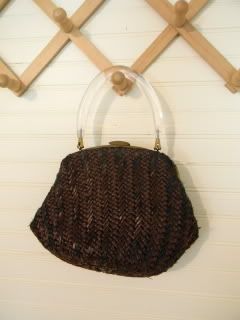 I bought this one today; brown straw with a clear plastic handle. A little shabby, but still cute.
I bought this one from an Etsy seller recently; it's black satin with a petit point floral spray on the front. I love anything with embroidery on it.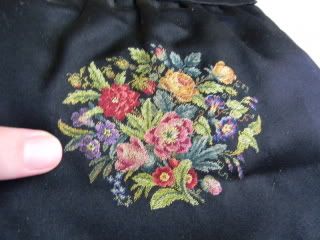 And just last week, I picked this up at one of my favorite thrifts; along with several other vintage bags (someone must have been dumping the contents of their closet!):
Brought it home, researched the label, and found out it's real croc skin. 1950s. In nearly perfect condition. I won't say how much I paid for it; your heart might break.
So....... I guess you can say I love handbags. Just a little bit. :)