I think I just invented another word to add to my personal thesaurus.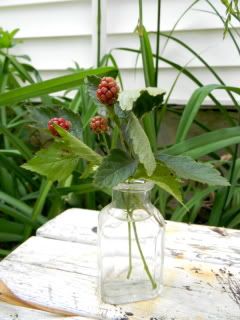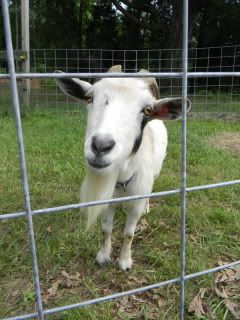 We have a goat now. I kind of inherited her from a few friends.... it's a long, unimportant story. Her name is June, or "Junie", and she eats brush and weeds and poison ivy off our old barns. Hooray!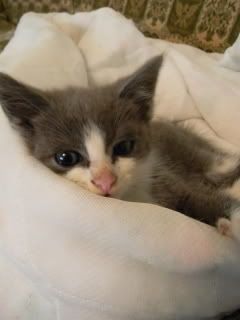 We have a new kitten now, also. I don't know if I mentioned it here or only to friends on Facebook; but a few months ago we lost our kitty Spook in a sudden accident. We knew that eventually another kitty would find us, and he did! It's a long and unimportant story..... basically, he was an orphan, and now he has a family. We call him Bugs - like Bugs Bunny.
I want to try
this project
. I have just the lamps. I only have to find the perfect fabric.
I love
this blog
. I found her via "Flea Market Style" magazine. Her clean, basic, vintage, understated, uncluttered, bright style is very similar to what I call "my style", also! Check out
A Country Farmhouse.
I think I'll go make a pie.
Y'all come back now, hear?