I love to collect vintage kitchen gadgets; and I like to use them - if they're still useable, and if I can do so without damaging them.
One of the gadgets I love to use are old juicers. I have several in my kitchen; and I use a couple of them all the time.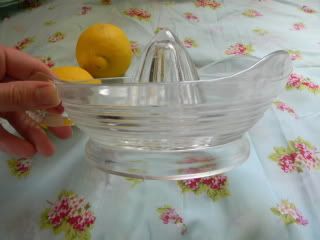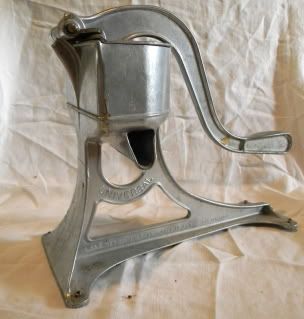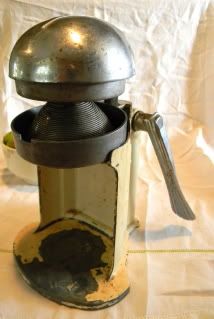 There are all kinds of other styles of vintage juicers.
Here is one I'd love to have; a pink depression glass repro; available
here
. It is in two parts with the juicer sitting on a handled measuring type cup.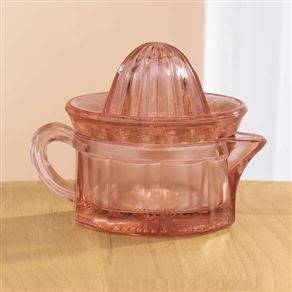 Things were really made to last, back in "the day". With all the citrus to be enjoyed in the summer months, I use my juicers frequently.