I really don't mean to beat the "old bottle/jar/can" horse to death, here. But I have recently, really,
really
been "into" flowers in odd/unusual/whimsical vessels! Have you noticed?! I also just really love my flowers that I am managing to keep alive around here. I like to drag them into the house and put them in just about anything. As you have seen.
So I apologize if this is redundant and annoying. :)
I did this project with emptied out tomato paste cans. And paint.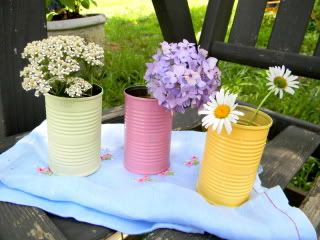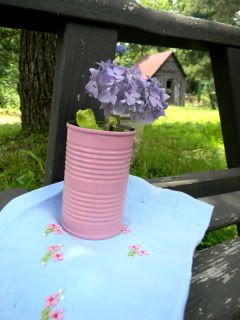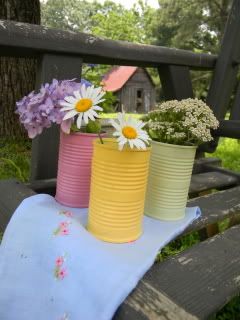 For these, I used leftover paints I have lying around. I find that the paint samples from Home Depot are great for small projects, too.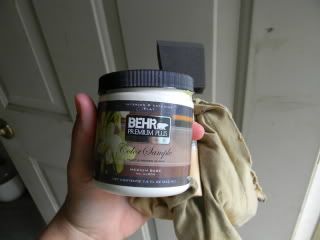 This would be a great project to do with youngsters. Let them get all crazy with the paint, you know? Then, let them jump in the pool or play in the sprinkler, and serve ice cream and lemonade...... looks like I have planned my next party with my nieces, already.
You could also use different size cans, as well.