Jeans: (
My favorite pair!
) GAP
Audrey Hepburn Tee Shirt: Etsy (
Chi Town Boutique
) (LOVE THIS SHIRT - they have a Marilyn tee shirt also. And
they're quite affordable.)
Shoes: Jessica Simpson, thrifted
Bracelet: (
Bakelite?
) Thrifted
I didn't start out the day in those purple suede Jessica Simpson heels,
oh no.
I started out the day in boring flats.
It was my short day today so after work, I had an errand to do for a friend; that took me right by my favorite Goodwill - so I
had
to stop in for a visit.
That's when I discovered the shoes. A tad big for me, but I don't care. What did I
ever
do without purple suede heels?!
I got them for $4.00.... yay!
Anyway I got home and inspected some of my other purchases....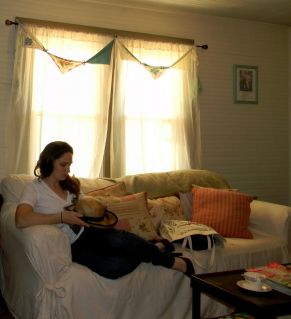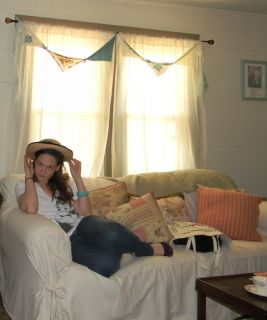 Nope. Cute, but not for me. Find it in my shop later today.... would be perfect for a Titanic/Downton Abbey outfit. You can't see it in these photos, but there is a lot of velvet trim and a big swoopy feather..... Downton Abbey all the
way!
)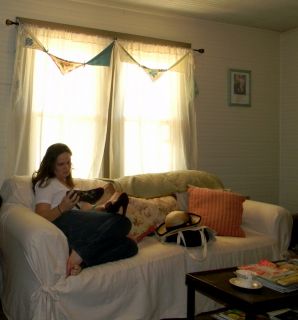 Love these shoes....
Oh, hey there puppy face! Cute widdle puppy face doggie......Mommy missed you!!!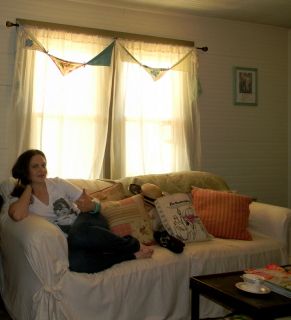 Kicked up my purple suede heels and chillaxed. Till it was time to bust my booty doing yard/house work!