It's springtime (here in the US) and I've been sorting through my personal clothes stashes as well as my shop inventory. Some of the items on sale right now in my shop are fall/winter items or things I have had around for over a year and they haven't sold - obviously. If it doesn't sell I "purge" it.... so my buyers can benefit from my Spring Cleaning.
These dresses are 50% off:
Green 70s era cocktail dress
$20.00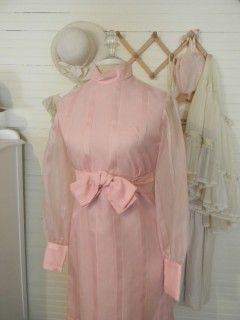 Pink 60s - early 70s cocktail dress
$20.00
Yellow 60s formal gown
$22.50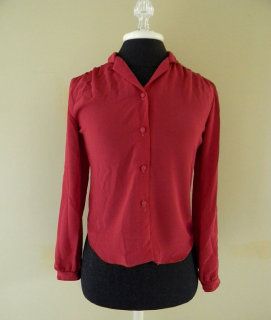 Raspberry Pink Romantic 70s blouse
, also 50% off - $6.00
Wool Herringbone 50's style (1970s) circle skirt, 25% off - $15.00
(SOLD)
These accessories are on sale as well.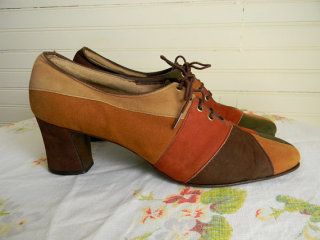 60s "mod" color block shoes
$15.00
Brown suede shoes by Naturalizer,
$12.00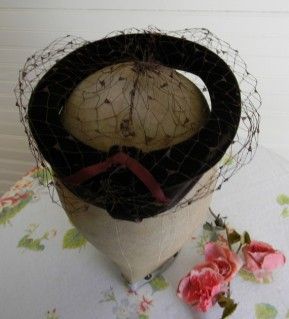 Brown velvet and satin 1950s "halo" hat,
with veil $10.00
Black velvet 50s "halo" hat, with veil
.$10.00
All the discounts are applied to the listings already. My business philosophy is as sale is a sale is a sale is a sale. No coupon or promo codes, no special sales for blog readers or Facebook friends only; nope.
Remember, portions of all sales in this shop go to
L*PIDA
/
The Nepali Rescue Project.
Both organizations raise money to fund efforts in Nepal and India to rescue and restore women and girls who have become slaves in the human (sex) trafficking scourge that is
worldwide
. My sister Noelle heads up the L*PIDA effort, and they are planning a trip to Nepal soon, to see how the money raised has set rescued women up in small sewing, crafting and beauty salon type of businesses! I am so excited, I wish I could go too.