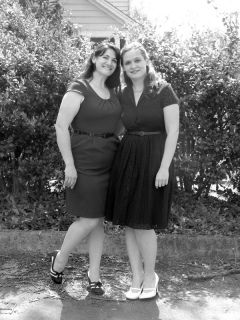 This is my sister Naomi and I, following our performance at a local educational type of "Bach Festival" this afternoon.
She is wearing a 60s style wiggle dress and belt
(a la Joan from Mad men)
with a really awesome vintage style pair of shoes she got someplace and I am totally jealous of.
I am wearing a cotton eyelet 50s style dress (thrifted) and a pair of shoes my
other
sister wore in my wedding four years ago.
I had washed my hair and blow dried it, then immediately set it in hot rollers, so I could style it a bit; but when I took the rollers out, the whole thing flopped and my hair was just a dry, frizzy heap. Note to self: never -
ever
- wash, blow dry, and set your hair in hot rollers in one morning and expect any kind of favorable results. FAIL!!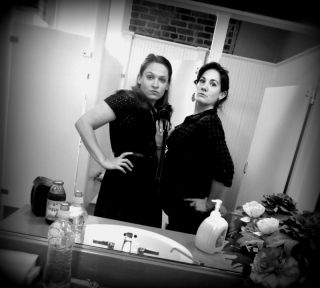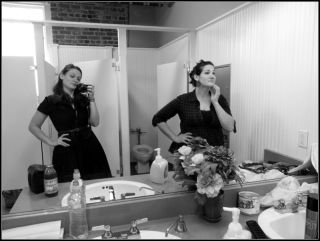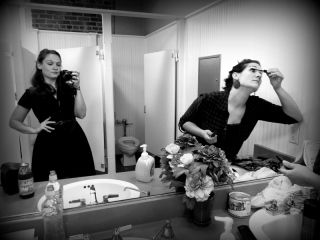 (FB friends will have already seen these; I figured I'd share them here anyway.)
Also - I have decided this dress really adds about 10 lbs. in photos! Oh my goodness.