Totally by accident, at two different shops, I found these two dresses that could have been made from the same exact pattern:
(SOLD)
Both that classic 70s Gunne Sax style dress from the "Victorian Revival" that happened during that time. Dresses like these make me think of models in those those fantastic early "Victoria" magazines.
-Sold-
This dress reminded me of that white dress Princess Lea wore in the first Star Wars movie (A New Hope, 1977). I wonder if a bride has ever wanted to channel Princess Lea for her wedding? With the whole buns on the side of her head hair-do? Hummmm. A Star Wars wedding...... LOL!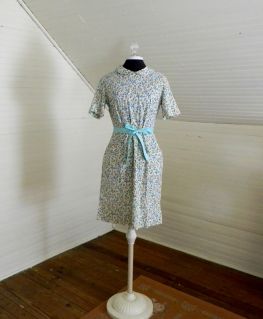 Okay, so this one is not Victorian. It's a 50s cotton shirtwaist day dress. One snagged at the
estate sale
I wrote about a few weeks ago. But it is new in the shop also. :)
Dress One
Dress Two
Dress Three -Sold-
Dress Four