Rompers.... play suits.... sun suits.... they're like a cross between a bathing suit and a pair of shorts. Whatever they are,
I
can't wear them. I know they're a huge big deal in the Rockabilly scene, as well as in main stream fashion. I got most of these over the winter and just now decided to list them as we have warm weather here in the US.
(I know I mentioned my 50s pointy cone bra bathing suits, but I decided to list them after my arts and crafts show booth next weekend - if they don't sell there.)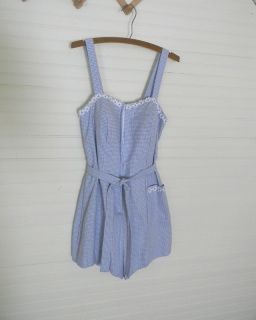 Blue and white gingham swimsuit/romper
(sold)
This blue and white one is my favorite one; it's hard to believe it's an 80s version or the 50s classic! It's too large for me; at a US size 16. It is such an adorable thing for beach or pool. LOVE it!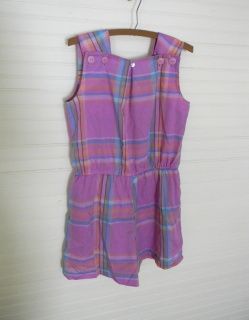 70s purple plaid number.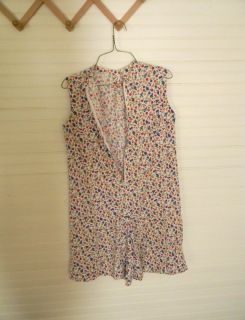 Late 40s - early 50s fruit print romper.
Yay, summer!