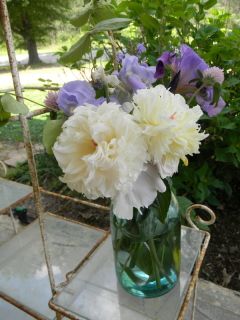 My peonies are blooming. And the irises. And the honey suckle.... when there is a breeze you can smell the honeysuckle on the air. One of the many joys of living in the country.
My seldom photographed cat, Cosette. She is grumpy.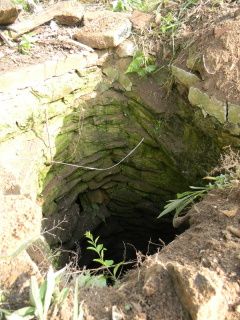 An old, hand dug well on our property. It is very dangerous, as children, pets, and even an adult - could fall into it. And it's 25 feet down to the bottom.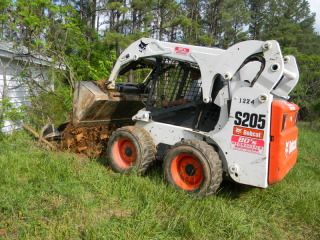 So Kevin filled it in.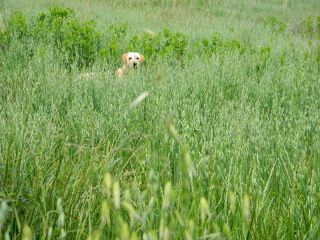 Can you spot the yellow doggie playing hide and seek in the oat field???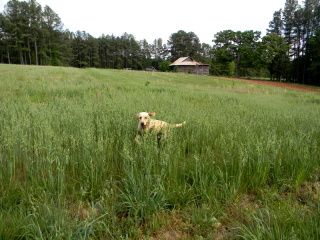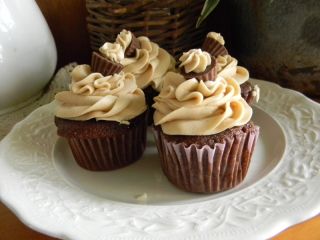 Peanut butter cup cupcakes. With mini cupcakes on top.... hee hee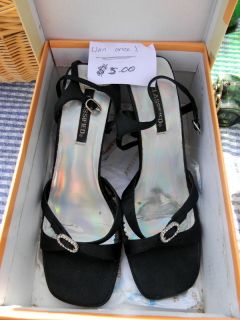 I had a yard sale in the front yard..... not very well attended, but I shall try again.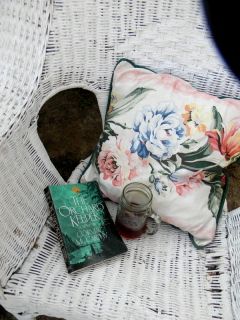 My station for the yard sale - a roomy wicker chair, a glass of sweet iced tea, and a book.