As I said a few days ago: I'm getting rid of things again. Things I have stashed away and never use. Things I bought just because they were old and cool and I couldn't say no because I wasn't using the Force to resist the Dark Side.....
Awesome 40s metal lunchbox.
(Sold)Great for storage. Very industrial. Very hip right now. I dug it out and added it to my "get rid of" pile.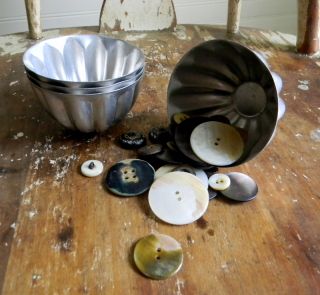 Tin Jello molds
. I can't NOT buy these when I see them. I just love kitchen gadgets from the oldie days.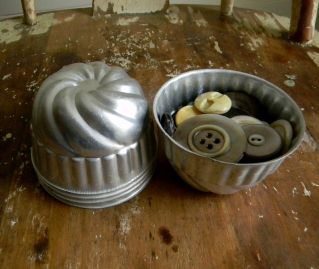 Yet another set of
tin Jello molds.
See what I mean? I can't have just ONE. I have to buy them.all. I have several stacks. I am selling them off in sets of four or five.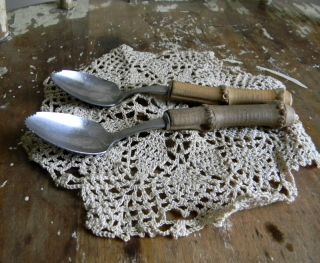 Bamboo handle Grapefruit spoons.
(sold) I found in the house when I moved in. So I am not guilty of buying them! They're real bamboo handles; true oldies. maybe 50s 60s.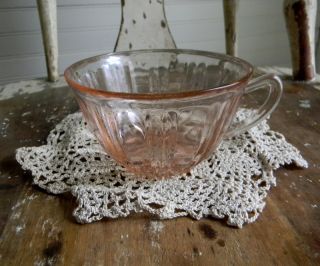 Pink depression glass tea cup
. Because I have a soft spot for pink depression glass and thought I might collect some; but this is the only piece I ever bought.
To buy, click the links below each photo, or visit my Etsy shop for more info - click the "shop" tab at the top of the page.