There is nothing like a refreshing weekend among friends to brighten your day(s). Such was my weekend! My sister Naomi and I traveled to Harrisonburg, VA to visit with our BFFs since girlhood
Lis
and
Su
. (Make sure to dig their blogs.)
We four have known each other for over half of our lives. We grew up together, and we grew up with their husbands as well! Our friendship runs deep; and we seem to be more like sisters than friends. I could go on and on about my sentiments about them but I will save it.
Anyway, so Susi and her small daughter Violet just moved here from her home in Washington (state) after her husband Ben deployed to Iraq (for the second time).
Lisi (who happens to be her sister, did I mention that?) and her two children Sofi and Judah drove across the country with Su and got back one week ago. (make sure to read all about it on their blogs.)
Naomi and I hauled a load of furniture "up the mountain" for Susi's rented townhouse there.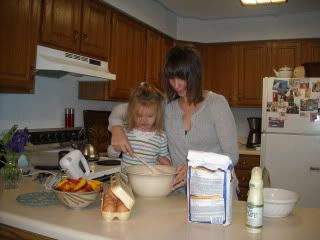 Susi made Belgian Waffles for breakfast (with help from Violet.)
Lisi's hubby Jeremiah, Naomi, and friend Nick discuss unloading the heavy pieces from my truck. It was a cold, rainy day for it...........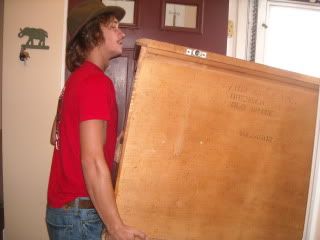 Naomi admires the walls in the kitchen we all painted together, whilst cracking jokes and remembering old times together.
The weather was nicer on Sunday and we went out for tea. But the Tea Rom was closed, so we settled for tasty "Gilato" instead. (Basically, an Italian form of ice cream.)
It was such a great weekend. It was far too short. I will simply have to return and pick up where we left off.
Of which part of the weekend did I suffer love for the most, you ask?
As Beatrice says in Much Ado About Nothing:
"For them all together."

Ya'll come back now, 'hear?