Here are a couple photos to give you a sample of what new things I will be listing in my Etsy shop for Autumn.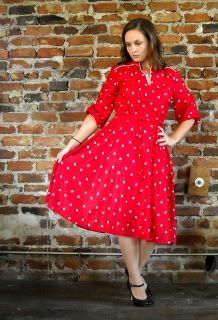 1980's Retro 1950's dress. So twirly.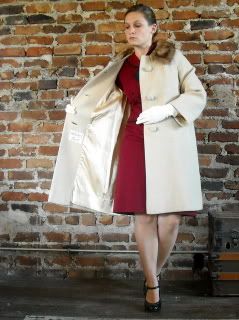 Pristine, textured wool dress coat, 1960's. Mink collar. Looks like it was never worn; it is in absolutely superb condition.
You have no idea how horrible it was to do a 2 1/2 hour photo session on a 90 degree day photographing wool coats, etc. Upstairs, in a non-air conditioned old building.
Miserable.
I wish it would cool down, already!