Yes, I am a seller of fine vintage items.
BUT.
I am a bigger buyer/collector of them. I keep far more than I sell.
So - last weekend, I popped into a local antiques shop and bought out the owner's entire collection of vintage ladies hats!
I had been eyeballing them for the past month, and buying a couple here and there over the past few weeks. The shop is going out of business (*sniff*) and she is eager to make deals on all the items.
She gave me the hats for 50% off her asking prices, and "threw in" the hat boxes, and two Styrofoam display heads (which I will paint).
While I was there I bought about 10 hat pins, and some adorable 1950s clip on earrings. (Which I did not get pics of yet.)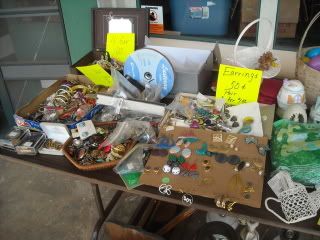 I had to sort through several big stashes of jumbled up costume jewelry just to pick out the four or five pair I chose.
Here are some of the hats (The pictures aren't so great; I apologize):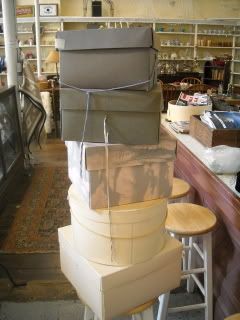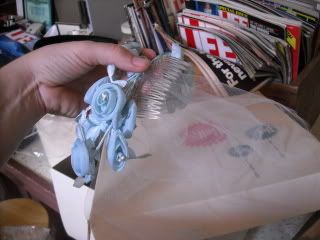 A pale blue bridal head piece. (Or Bride's maid head piece.)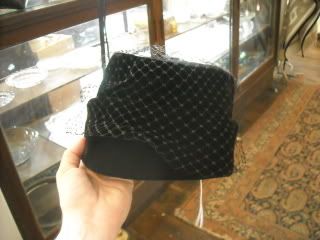 Black velvet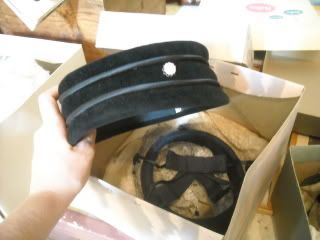 I paid the most for this one. It is a red, white a blue "Uncle Sam" style top hat with a patent leather hat band and bow.
This is my favorite. It is white satin, beaded all over. The veiling is shredded, however.
This is probably the oldest one - ivory cashmere.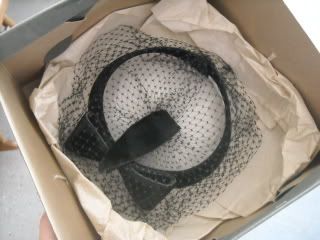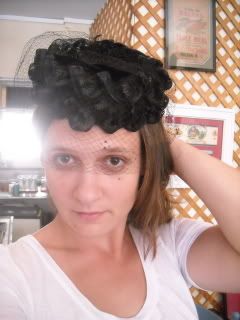 This one is like a pile of ruffles with a veil! A little weird looking, but unique!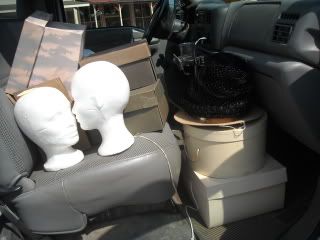 There were several more floral ones, and plain black ones; about 16 all together.
I loaded them up in my truck and away I went. :)
Next week I plan on going back after some handbags.
I'm crossing my fingers for that half price deal.