This black velvet dress was passed down to me from my mom who got it from some family member whose mother was the original owner. It is a late 40s - 50s black velvet number. I wore it for my parent's 25th wedding anniversary party this past weekend.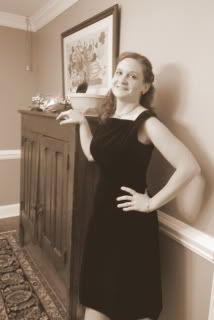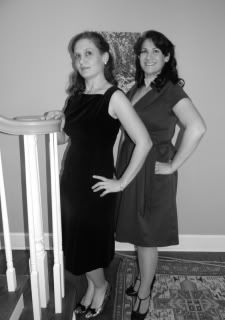 My sister is wearing a vintage-inspired dress with a great 60's Mad Men vibe. It is
stunning
on her.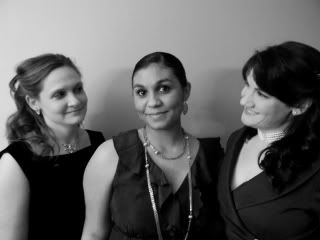 Me with my sisters Noelle and Naomi.
Dress: Vintage family hand-me-down
Necklace: Rhinestone choker (50s), estate sale
Earrings: Rhinestone (50s), estate sale
Bracelet: 30s; thrifted
Shoes: Gold satin covered in black lace with velvet bows; Pay Less. :)