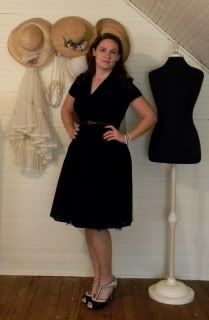 Looks vintage, but it's not. I don't know when it was made; but it was sometime within the last few years. It's got very clear 60s styling; made from black cotton "embroidered-lace effect" fabric. In this photo I am wearing a little crinoline slip to give it some 60s fullness.
Dress: Goodwill
Shoes(From
this post
): Goodwill
Glass beaded bracelet: Etsy
Belt on dress: Thrifted from somewhere - I can't remember.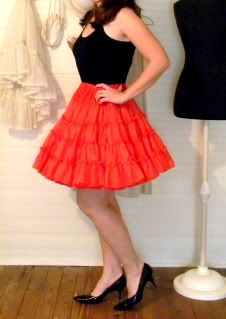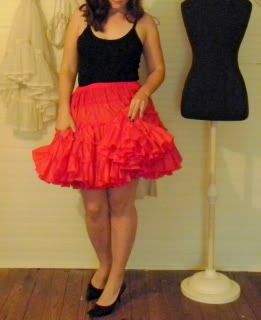 I also picked up this cute red petticoat last week. Vintage of course. I think it was for a dancing outfit, because of it's shorter length. It has piles and piles of ruffles.
I have no idea where I will ever wear it - besides a Halloween costume party - but it is so much fun!