I picked this up recently at some thrift shop. Judging from the fabric, I am assuming it is from the 60s. It is in really great condition; except for it was covered in thick dust and I had to scrub it all off with a damp tooth brush.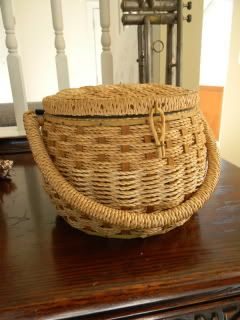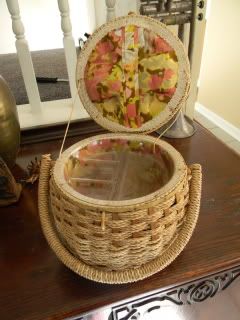 I guess I collect them now, as this makes about four or five of these for me. They're one of those things that I can't
not
buy. Funny thing is I actually use them... I will stash embroidery projects in them; one embroidery project per basket...