My friend Ann emailed me the other day. "
I have these beaded bags,"
she says.
"Why don't you put them in your Etsy shop?"
I agreed. I was thinking your typical 1950's - 60's beaded bags; I have a few, and they are cute.
When I went to Ann's to pick them up, what she brought out was
antique
bags. I am
in love.
Here is a cute little brown satin and glass beads 1940's number: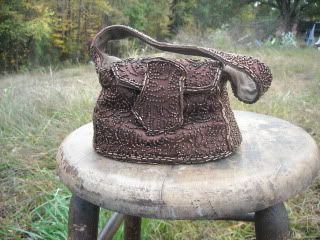 And a copper colored glass beaded one, also 1940's: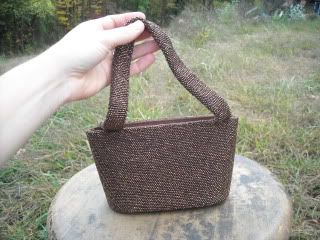 This is a 1920's Art Deco beaded bag in unbelievable condition! The satin lining is still perfect. Gold glass beads with a metal frame and chain. I wish it were mine.....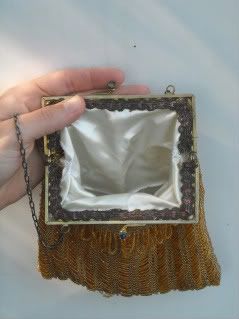 Here is another 1920's "flapper" bag - silver mesh, with a drawstring.
UN
believeable condition! (This one is not going to be for sale, though. I just couldn't resist showing it while I had the chance.)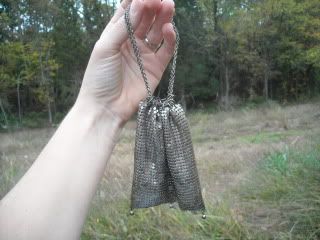 This is the most rare piece: a turn of the century (or older, in fact) coin purse. It is glass beaded on the bottom, with a silver frame and lid, with some kind of Grecian design on it. This, also, is not for sale. I just wanted to tempt you people......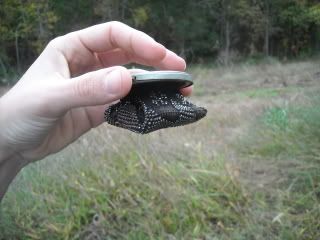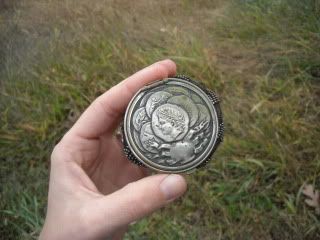 This one is not actually part of Ann's collection; it is just a random 1940's black crepe handbag on hand. It pales in comparison to Anne's collection - and it is a fraction of the price as well!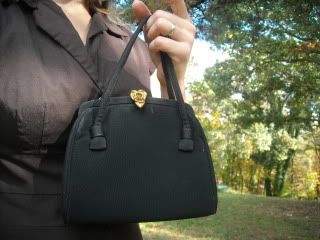 I really struggled with taking photos this week - none seemed to turn out right. Or maybe it was just these handbags. I simply cannot do them justice with my meager attempts. They are worthy of a spread in
Victoria
Magazine.
I am such a handbag fanatic. I just want to sit these somewhere and gaze at them while I can.