In addition to all the wonderful old houses in town, we have a few shops and stores; mostly antiques shops and a great old fashioned themed pizza parlor and ice cream shop.
Occasionally I work at the Milton General Store Antique Shop. Built in 1837, it has been the post office, feed store, and General Store up until the 50's. (I am pretty sure it was the 50's....) My friend Sally's father owned it and ran it throughout the Great Depression. She remembers selling shoes and things as a child. They also had other General store items. She talks about people sitting around on chairs on the front porch of the store.... just like the movies. I love it.
A view of the window displays - by me. I do most all of the window displays for the General Store. I especially love Christmas time!!
"The Shoppes" of Milton. These are Victorian Era. Milton used to be a booming little place; back in the day. This must have been like going to the mall!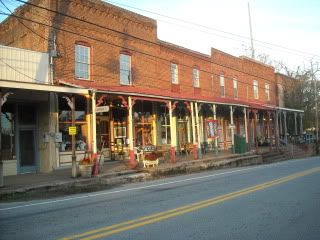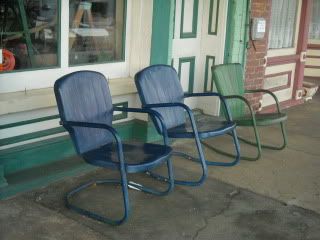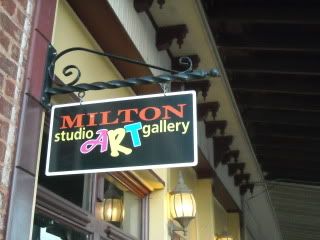 Yep, we even have a pretty cool art studio in town with local artist's work! Quilts, paintings, sculpture, pottery, photography, drawings, etc.
This summer the public TV station in NC came up to do a "thing" on Milton. I happened to be working in the store that day, and I got interviewed! I was even on TV. I still haven't seen it. I was so glad I decided to wear a vintage style sundress that day. It just fit.
Well, that's it for now! I sure hope you come visit
Milton, NC
soon! We'd love to have ya! Plan to spend the day!
Y'all come back now, hear?