For the last 7 days both of my computers have been at a repair person's shop getting repaired after some melt-down activity that was actually caused by a simple problem.
A week away from my on-line goings - on was pretty intense for me... mostly because I missed reading all my favorite blogs.
As a result of my 7-day hiatus, I did get a LOT of gardening done.... and a lot of little detail stuff around the place got taken care of. And I took lots of photos of pretty sights around the house/farm/garden.... but I'm not going to dump them all at once. Here are some pics I took with flowers in old jars and an antique wooden tray I was using as a centerpiece on my dining table.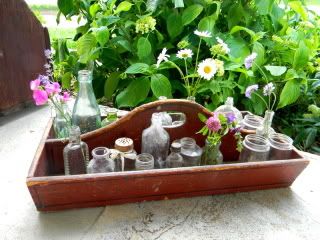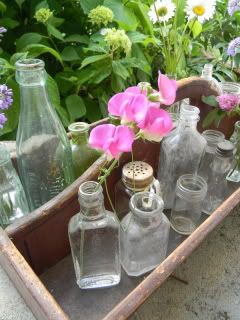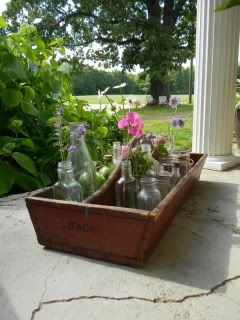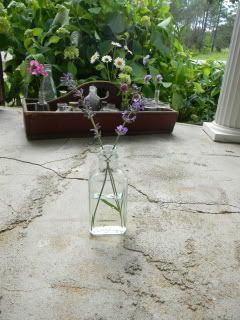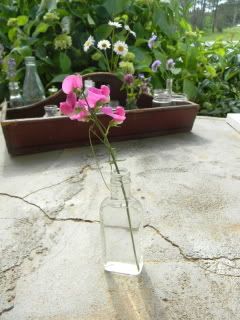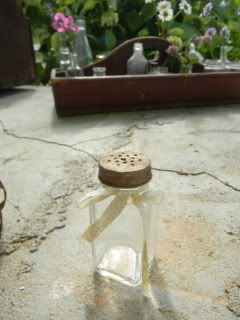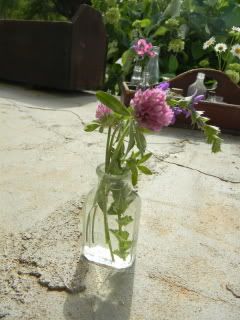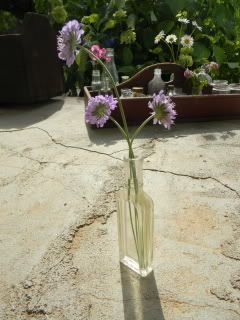 Most of these jars I have dug out of very old junk "dumps" on our farm. The tray is something my mom got in her junking. The flowers are all from my yard; and some of them are actually weeds.