Inspired by my other chair, I decided to make another vintage chair planter under a shade tree outside one of my kitchen windows.
Okay, so I don't think this chair is vintage; but anyway..... I found it at the "green box" and fished it out. It's falling apart and very shabby.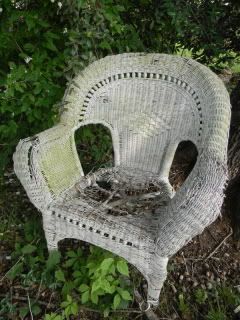 I ripped the seat out, first.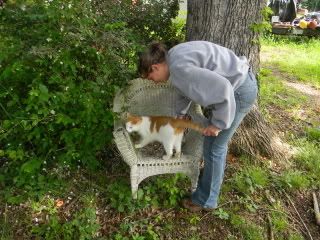 Phileppe, who must be in on all exciting yard projects, had to get involved. And please excuse the grubby, baggy husband sweatshirt. It was chilly in the shade that morning, and I stole it.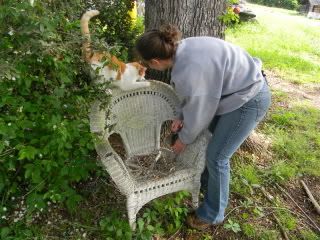 I cut a piece of chicken wire and formed it into the hole where the seat was. Then I lined it with the sheet moss.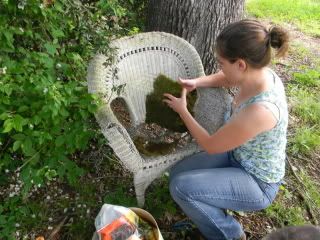 Added potting soil and impatiens...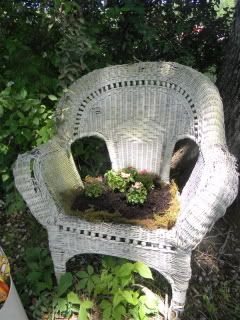 It will probably not survive until next summer, but that's okay. For now, it's a quaint and quirky piece of beauty that I can enjoy while cooking. :)
The more I "design" my gardens, the more I love using salvage and whimsical, non-traditional, outside-the-box ideas.